Getting your patients started on ZEMAIRA
To help get your patients started on ZEMAIRA faster, print and fill out the forms below prior to their visit, in case additional information from their insurance company is requested.
ZEMAIRA Referral Form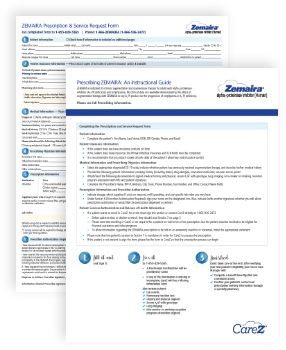 Makes it quick and easy for physicians to get their patients with AATD started on ZEMAIRA.
Prior Authorization Checklist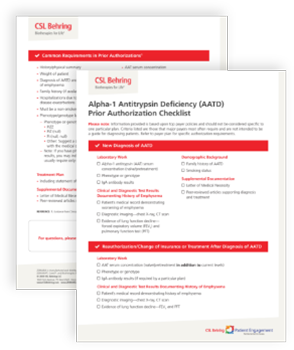 Helps identify and meet common prior authorization requirements for ZEMAIRA patients.