Difficult journey to diagnosis
A study showed it took almost 8 years for Alpha-1 patients to receive an accurate diagnosis, and some of those patients were seen by an average of 3 doctors before being successfully diagnosed.
Talk to your doctor about an Alpha-1 diagnosis
Alpha-1 is a progressive disease that can worsen over time and even lead to other serious lung diseases if left untreated. If you suspect that you may have Alpha-1, the power is in your hands to act quickly.
Because the symptoms of Alpha-1 are often identical to other common lung conditions, an accurate diagnosis can only be achieved by taking a blood test.
Ask your doctor about getting tested to help you and possibly your family members get the answers and appropriate treatment you need.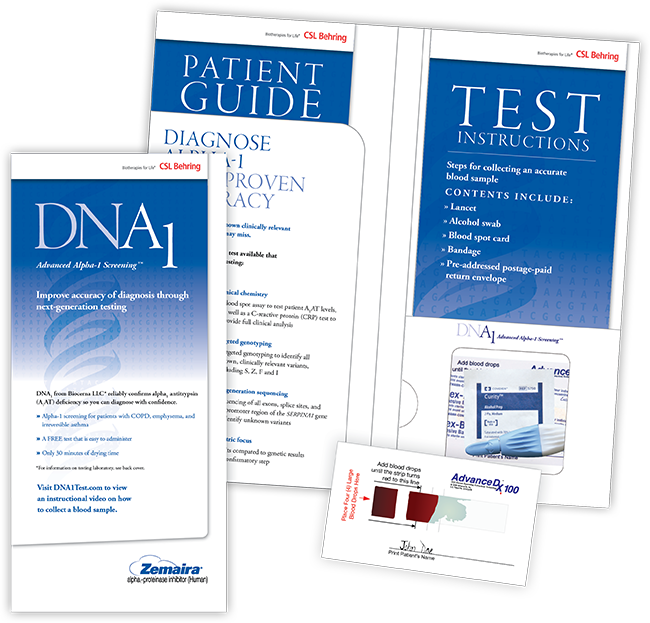 Your doctor can even order the DNA1 Advanced Alpha-1 Screening™ Test Kit for FREE through ZEMAIRA!